All FFA coaches have gone through our extensive and ongoing instructor training program. Each instructor must complete a 6 week training program, complete an 100 hour internship as an assistant instructor, and have rank of or above purple belt before being eligible to teach at FFA. We are constantly challenging our instructors to improve themselves and be the best they can be - just like they will be doing for you.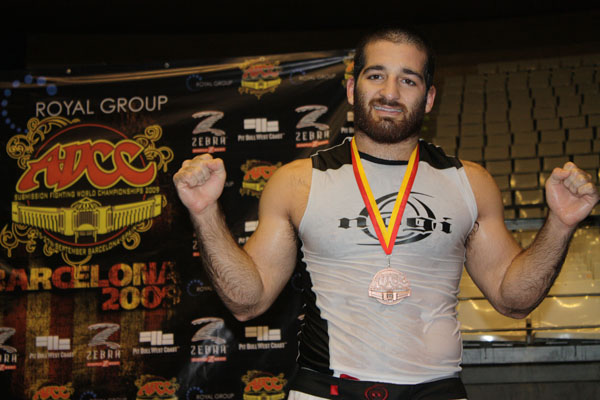 David Avellan
Master David Avellan has competed across the globe, facing the best fighters in the world. He competed vigorously early in his career, racking up medals in NAGA and Grappler's Quest tournaments. In 2003, he was recognized as one of the best American grapplers. He had put himself on everyone's radar after defeating Rener Gracie in a no-time limit grappling contest.
Master David has competed in the prestigious ADCC Submission Wrestling World Championships four times, defeating the likes of BJJ black belt world champions such as Alexandre 'Xande' Ribeiro, Roberto 'Cyborg' Abreu, Rafael Lovato Jr., and Tarsis Humphries. In the 2009 ADCC World Championships, Master David took the bronze medal in the 87.9kg dvision after submitting three of his opponents within 5 minutes!
Master David has also competed in MMA and has an amateur record of 5-3, Pro of 2-1. His most impressive performance was on Bodogfight against Anthony Rea, in which Rea had broken David's nose early in the fight. Master David showed his determination to win by overcoming his opponent with ground and pound in a very bloody fight.
Master David's passion for MMA is not only for competition - he works diligently on employing new techniques into MMA. Between Master Marcos and David, they continually work on developing new strategies and techniques to make their students more effective and a notch above the rest.
Find Master David at:
https://www.DavidAvellan.com - Master David Avellan's Blog
https://www.Facebook.com/DavidAvellan - Master David Avellan's Facebook
https://www.Twitter.com/DavidAvellan - Master David Avellan's Twitter
https://instagram.com/davidavellan - Master David Avellan's Instagram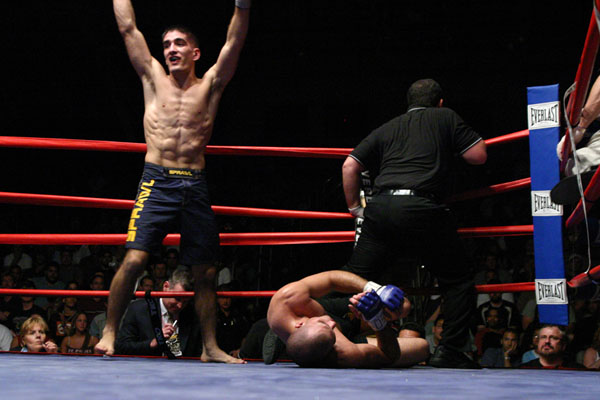 Marcos Avellan
Master Marcos Avellan is one of the head instructors of the Freestyle Fighting Academy (FFA), based out of Miami, Florida.  The FFA is the largest MMA school in Florida, with over a thousand members.  With over thirteen years of training in kickboxing, wrestling, and submission grappling – Master Marcos has all the tools.
As an instructor he has successfully coached many great fighters to fight all over the world.  He has coached fighters to fight in organizations such as the Ultimate Fighting Championship (UFC), BodogFight, EliteXC, Strikeforce, WEC, amongst other organizations. In submission grappling, his team is one of the few teams in the world to have sent three representatives to the world's most prestigious submission grappling event, the ADCC, which they did in 2005.  In 2007, they re-sent David Avellan, who scored an incredible win over ADCC World Champion Xande Ribeiro. In 2009, he coached David Avellan to win the bronze medal after submitting three black belt champions in his division!
In the competition scene, Master Marcos has had great success applying the principles and techniques taught only at FFA.  Master Marcos has won several Grappler's Quest and NAGA Professional Absolute Divisions.  He has also won the North American ADCC Trials – without a single point being scored against him, and represented USA in the ADCC in 2005.
Master Marcos has competed in sixty advanced/professional grappling matches, with a record of 38-12 (16 submissions).  Some of his biggest wins include Pedro Brandao, Jamie Cruz, Sean Williams, Joe D'Arce, Todd Margolis, and Leonardo Xavier to name a few.  In MMA, he also boasts an amateur record of 7-1 (5 submissions) and a professional record of 2-0-1 (2 submissions).
Find Master Marcos at:
http://MarcosAvellan.com - Master Marcos Avellan's Blog
http://www.facebook.com/marcosavellan - Master Marcos Avellan's Facebook
http://www.twitter.com/marcosavellan - Master Marcos Avellan's Twitter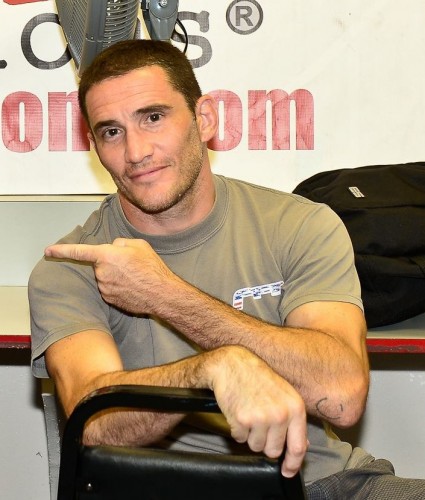 John Mangual
John Mangual is a FFA Black Belt Instructor. As one of our first students that has been with us since 2002, John has a wealth of martial arts experience. He has competed in all styles of martial arts, and is perhaps the biggest student of the game - having watched nearly every MMA event that occurs. John is a truly humble martial artist, and is a great technician to learn form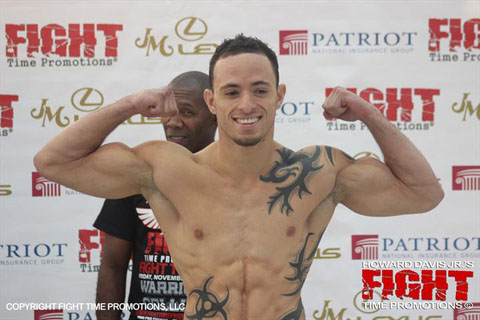 Jason Soares
Jason "the Speciman" Soares is a professional MMA fighter, and a FFA Black Belt Instructor here at the Freestyle Fighting Academy. He is known for his high energy and enthusiasm to help others achieve their goals. Jason is 11-0 as a pro fighter and holds both the Fight Time and Titan FC Featherweight belts. He was a training partner with UFC World Champion Dominick Cruz, he knows what it takes to be an elite athlete. He has also had the honor of competing in the famous "Ninja Warrior" TV program and made it into the final round. We are looking forward to seeing him get in the big show in the near future!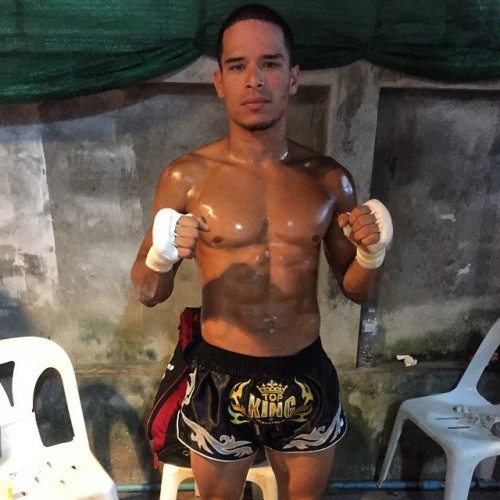 Chevenne Moreno
"Che" was the first staff member of FFA, and is a true veteran of fighting. He started off just working the front desk as a side job, and he ended up evolving into a FFA Black Belt Instructor and one of most vicious fighters. Recently, he has done several trips to Thailand to compete in Muay Thai against the pros there and has come out victorious with powerful KO's. He has committed himself to a martial arts lifestyle and encorporates it into all aspects of his life.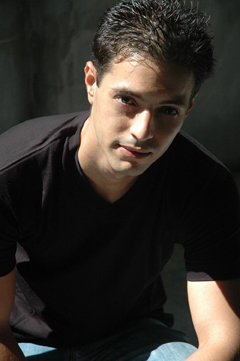 Kevin Perez
FFA Brown belt Coach Kevin Perez is FFA's most attentive student of the fight game. Coach Kevin is constantly studying to become the best martial artist he can be. Besides attending classes, studying videos, reading books and attending seminars, he has also travelled all over the world, seeking to gather knowledge from the source: Cuba (boxing and wrestling), Thailand (Muay Thai) and Brazil (Brazilian Jiu Jitsu).
His passion for learning is only exceeded by devotion to his students. Coach Kevin has a strong following at FFA and as one of the head coaches of our MMA program, he has shaped many of our combat athletes and fighters.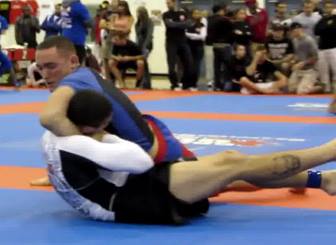 Devin Genchi
Devin Genchi is a professional MMA fighter, and a FFA Brown Belt. Devin is infamous for his powerful chokes, scoring his first victory against a BJJ Black Belt with a guillotine within 20 seconds as a FFA Blue Belt. He has continued to terrorize his opponents (and training partners) with his chokes and develop new deadly ways of finishing his opponents.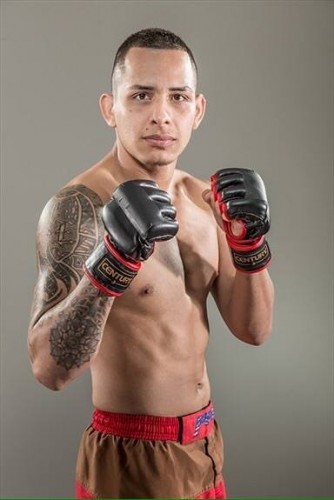 Edir "Belico" Terry
Edir Terry is a professional MMA fighter, and a FFA Brown Belt. With a background in Karate, Edir brings a unique twist to his striking style which has scored him many victories in the cage.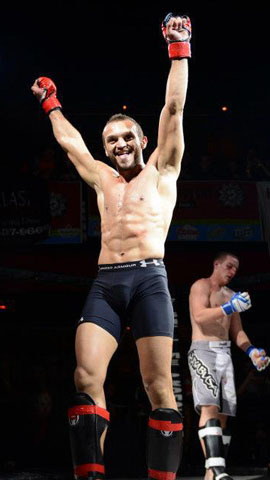 Edgard Plazaola
Edgard Plazaola is a FFA Brown Belt MMA fighter (4-0 Pro, 5-0 Amateur). Coming up under the same training regimen as Jason, he quickly learned the ropes and has a passion for fitness like no other. He has been relentless in the cage, and has continued pushing forward in his quest to be a champion!